After every treatment, surfaces which are close to the patient and have been contaminated through direct contact or aerosols need to be cleaned and disinfected. All suitable METASYS preparations are tested for their efficacy against HBV, HIV, and HCV. All areas which are farther away from the patient and have visibly been contaminated also need to be disinfected immediately.
Once per working day, all other functional surfaces of the clinically used areas of the practice need to be treated with a surface disinfection agent.
 For occupational safety reasons, wipe disinfection should be generally preferred over spray disinfection, except for areas that are difficult to access. (Source: RKI Guidelines)
When disinfecting surfaces, ensure that the product used is suitable for the particular material. The comprehensive GREEN&CLEAN product range offers alcoholic as well as alcohol-free disinfectants – the right product for every surface!
Brochure GREEN&CLEAN Infection Control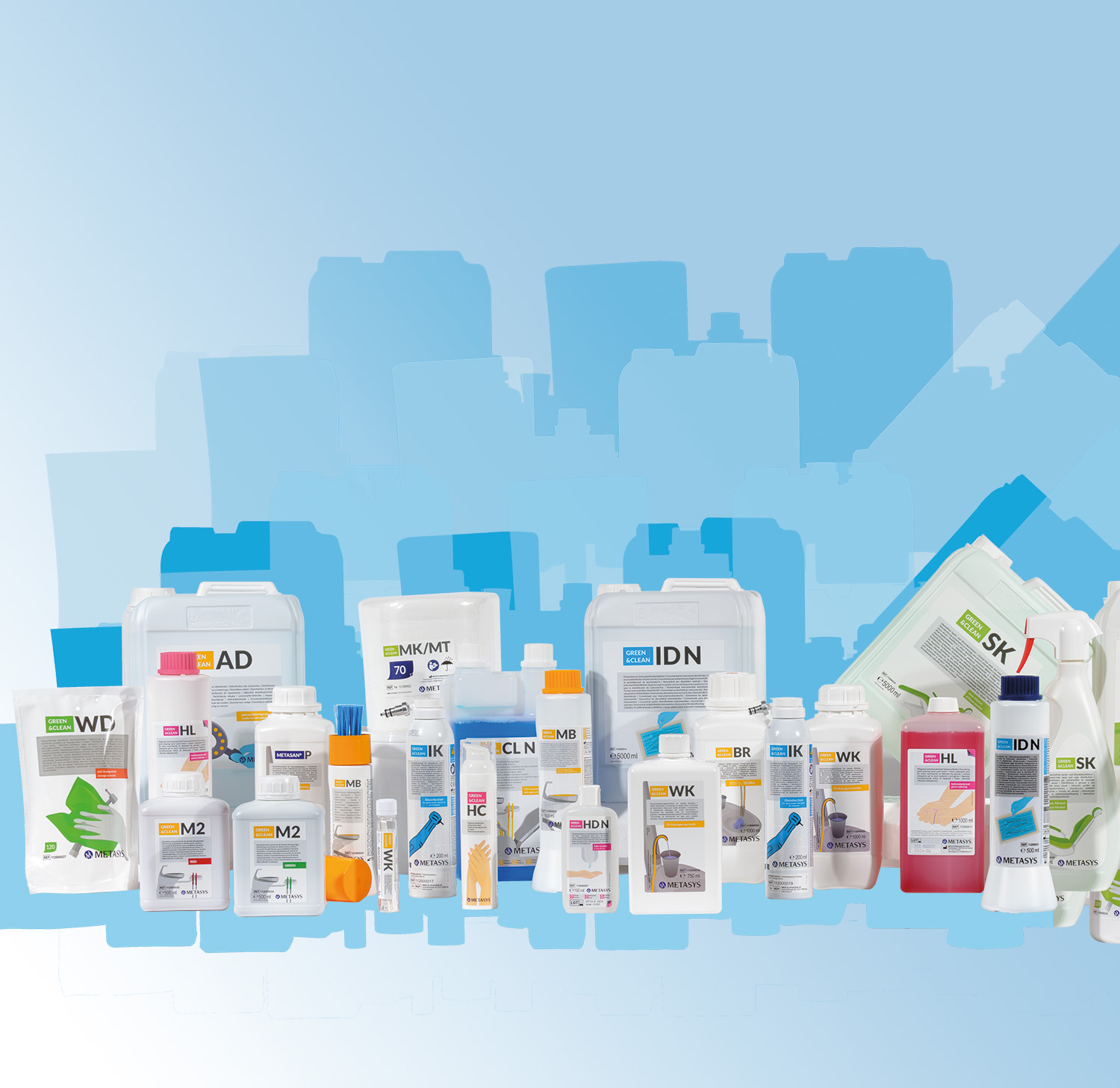 We are happy to help you.
If you have any further questions about the METASYS hygiene products, the spectrum of efficacy or exposure times: