Made in Austria, established in Tyrol – since 1989
Made in Austria, established in Tyrol – since 1989
Avoiding environmental damage caused by waste from daily work in dental practices around the world was the main motivation of Bruno Pregenzer and Werner Trawöger in the 1980s to found a medical technology company under the brand name METASYS.
As an experienced dental technician, Bruno Pregenzer has succeeded in developing an amalgam separator that is used worldwide today and forms the basis for the dental environment cycle (collecting, separating, recycling and reusing).
The protection of people, who can only live in a healthy environment, forms the foundation of the company and is therefore also its mission: Protect what you need.
METASYS is based on the "Sustainable Development Goals (SDGs)" developed by the United Nations. METASYS thus makes an important contribution worldwide, in particular for the four SDG areas "Health and well-being", "Clean water and sanitation", "Climate protection measures" and "Life under water and on land".
With the entire METASYS product range, starting with dental devices and hygiene products through to the collection, separation, recycling of toxic waste and the reuse of metals from dental practices, METASYS is one of the few companies in the world that covers the entire dental environment cycle cover with one hand. For the professional implementation of the above-mentioned agendas, three strategic business areas were installed in the company: METASYS Medizintechnik, METASYS logistics & collection and METASYS recycling & processing.
METASYS saw itself as a technology leader back in the 1980s with the first amalgam separator, and so fundamental technological achievements are a key brand component of the company today and in the future.
METASYS protects what we humans need for life and develops products based on the latest technological findings. Bringing ecological necessities and the immense technological potential in harmony are the central challenges that METASYS has always faced and will face with its know-how and passion: yesterday, today and tomorrow.
We like to be measured by that.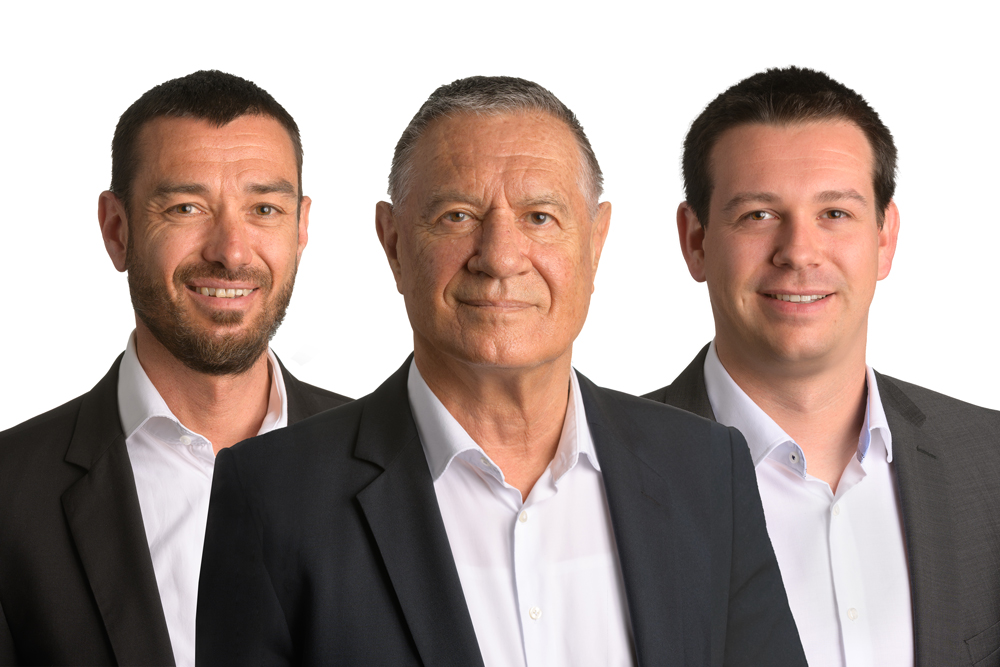 The management
With the new composition of the management, Bruno Pregenzer and his two sons Gerald and Lukas create a new future-oriented framework for METASYS. 
The new METASYS brand
With this design mark, developed from the founding painting of Irene Trawöger, the origin as well as the future of METASYS are united in one graphic element.
A strong team
Together with a strong team, METASYS was one of the first successful start-ups in Tyrol and is now firmly established in the dental industry.