Proper hygienic reprocessing of transmission instruments is an important part of infection prophylaxis in the dental field. Not only used instruments but also all instruments that have been laid out openly must be considered contaminated and therefore be subjected to hygienic reprocessing without exception. The use of suitable preparations not only allows for effective infection control but also helps to preserve the service life and functionality of expensive equipment.
From the disinfection of handpieces and turbines, to the manual disinfecting preliminary cleaning of invasive and non-invasive instruments, the GREEN&CLEAN product line for instruments by METASYS covers all necessities in terms of dental instruments.
Our products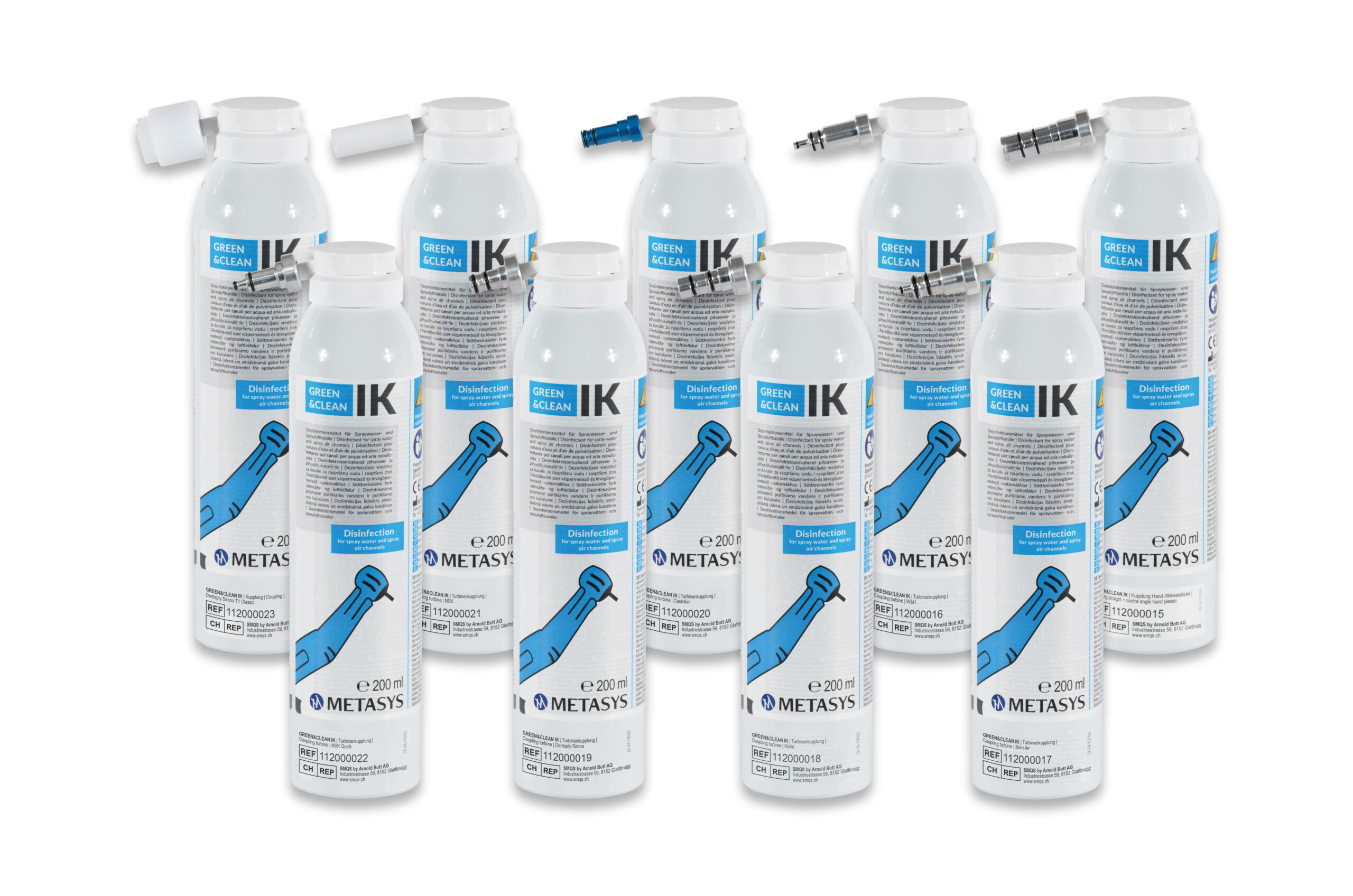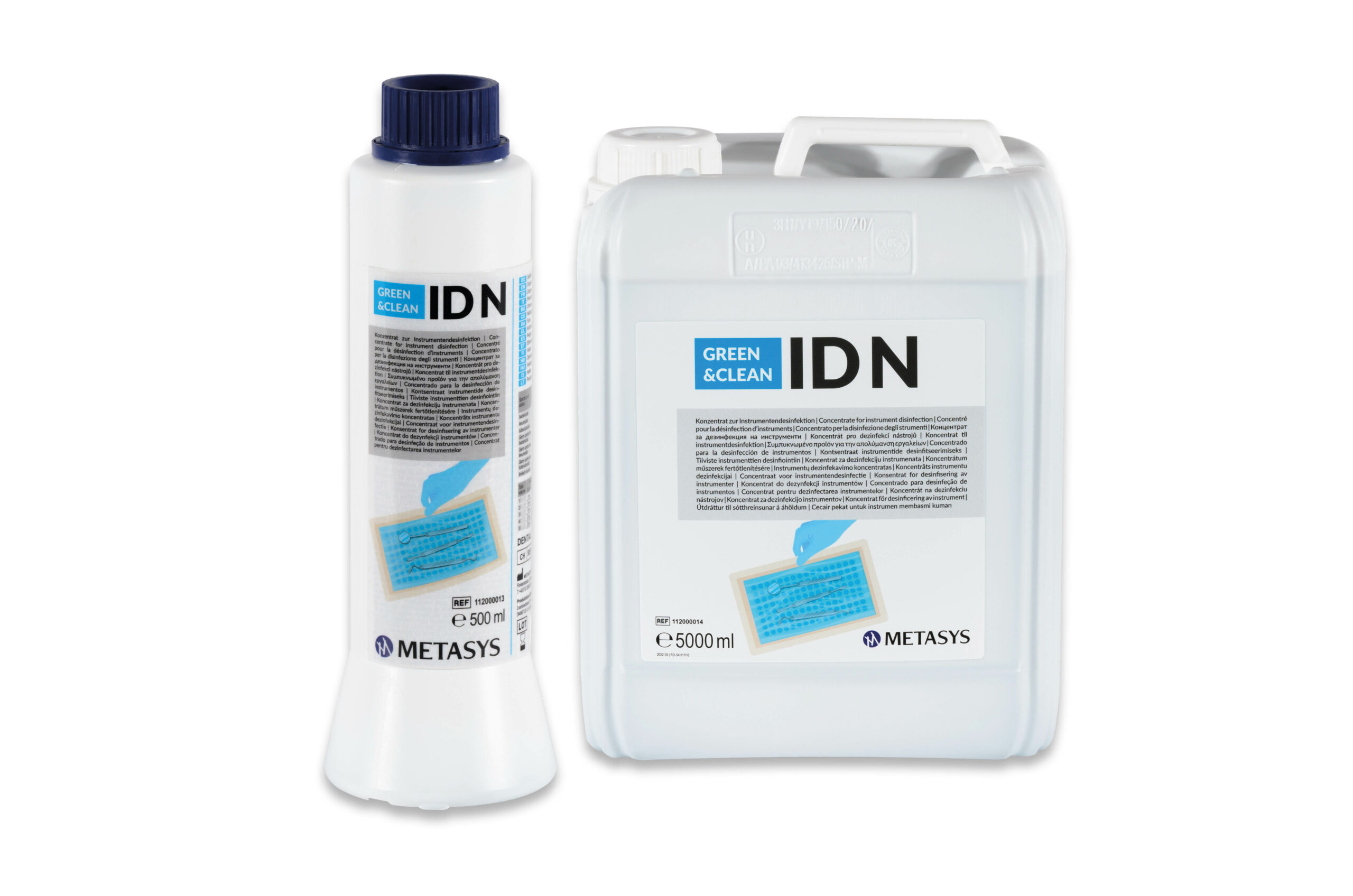 Brochure GREEN&CLEAN Infection Control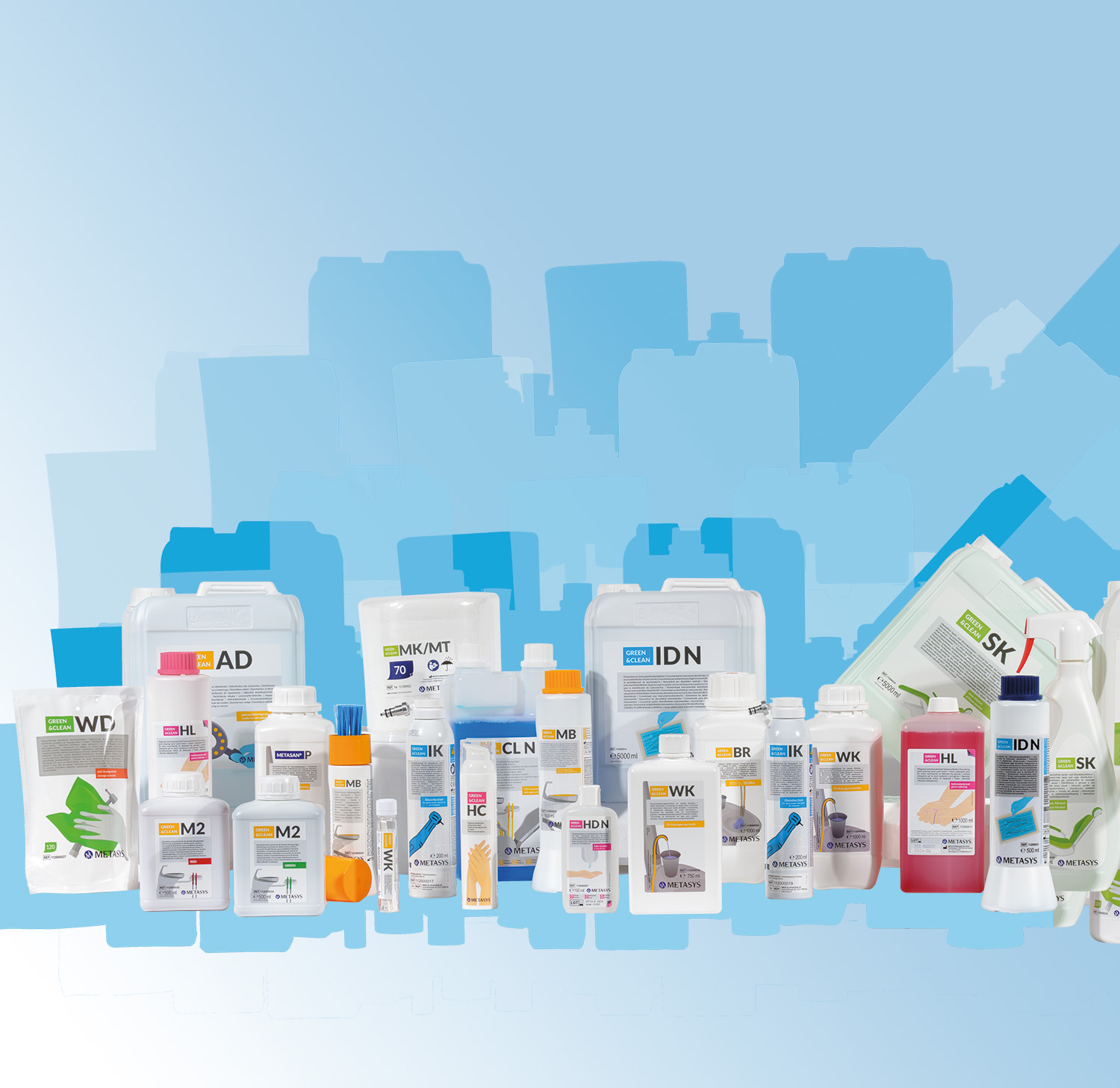 We are happy to help you.
If you have any further questions about the METASYS hygiene products, the spectrum of efficacy or exposure times: