Especially in the dental practice, close attention should be paid to the cleaning and disinfection of special areas. This applies to amalgam separators and suction systems, as well as spittoon bowls and the disinfection of impressions and prosthetic workpieces. Above all, water quality is one of the most important hygiene topics.
The formation of biofilm in water-bearing lines represents a significant health risk. Contaminated and polluted process water increases the risk of infection for patients and staff. Continuous decontamination allows for germ reduction and protection against infection by e.g. Legionella.
Brochure GREEN&CLEAN Infection Control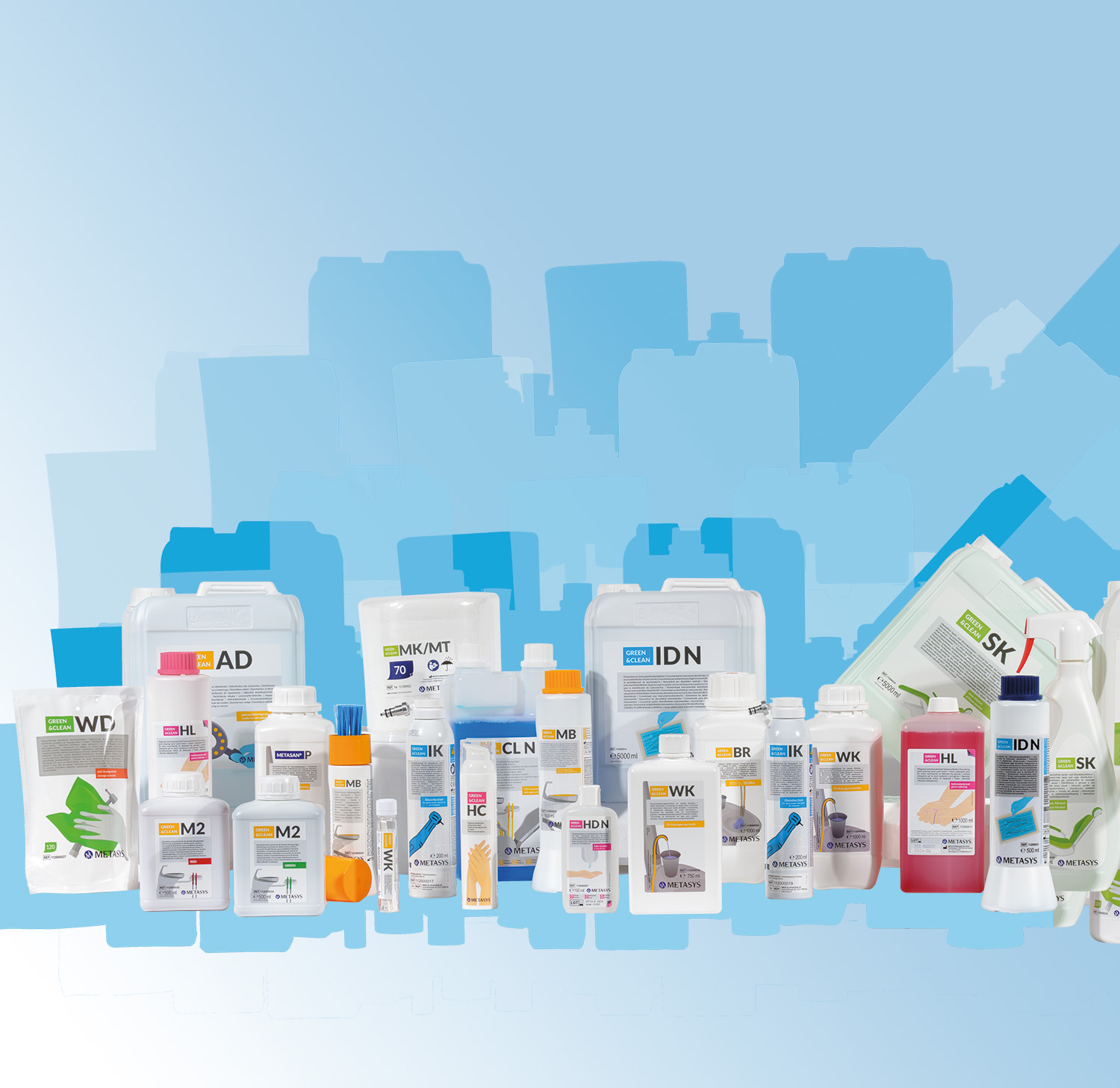 We are happy to help you.
If you have any further questions about the METASYS hygiene products, the spectrum of efficacy or exposure times: