Professional disposal service
Dental waste
management
The services of METASYS logistics & collection GmbH meet the specific needs of dental practices. Unlike general industrial waste management companies, METASYS logistics & collection GmbH handles all types of dental waste and therefore provides an uncomplicated way for dental practices to dispose of waste material.
It is required by law that dental practices use a heavy metal separator to separate amalgam from waste water. This waste material is collected in single-use collection containers. These containers are collected and stored in one of our 24 worldwide collection points and shipped to Austria in specific intervals by forwarding companies authorized to transport hazardous goods. Small quantities may also be shipped by the national postal office under strict observation of packaging directives. The amalgam waste is treated and recycled by METASYS recycling & processing GmbH. The remaining waste is then turned over to authorized recycling and disposal companies.
Aside from transport logistics, METASYS logistics & collection GmbH also supports dentists in the implementation of waste regulations and offers practice refurbishment measures, such as the removal of amalgam deposits in plumbing systems.
ECO CENTER with integrated coal filter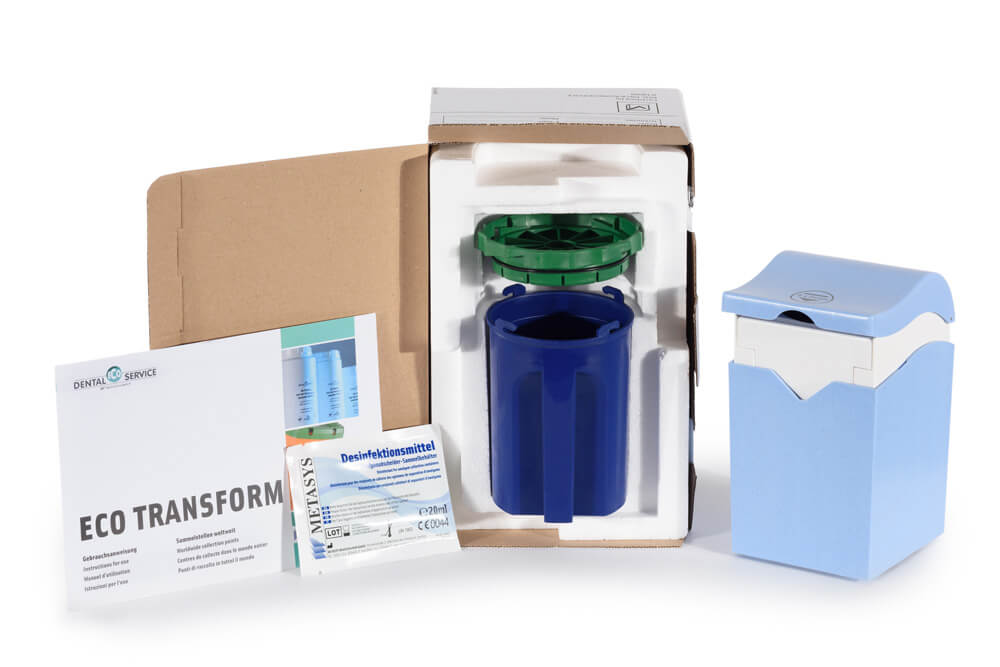 Disposal via the METASYS material cycle ECO TRANSFORM
The ECO CENTER collection station is characterized by its elegant design and compactness. It can be readily placed on the countertop so that it is always within reach of the dentist and the staff.
The surfaces are hygienically smooth and rounded, and the lid can be opened by using only the elbow.
The activated carbon filter in the tight-fitting lid protects the dentist, assistants and patients from escaping mercury vapors.
The ECO CENTER modules are expandable as needed in order to collect all kinds of hazardous waste individually (such as filter residues, extracted teeth with amalgam fillings, amalgam capsules, etc.).
ECO CENTER users have the option to use ECO TRANSFORM, the simple and efficient way of recycling by METASYS.
More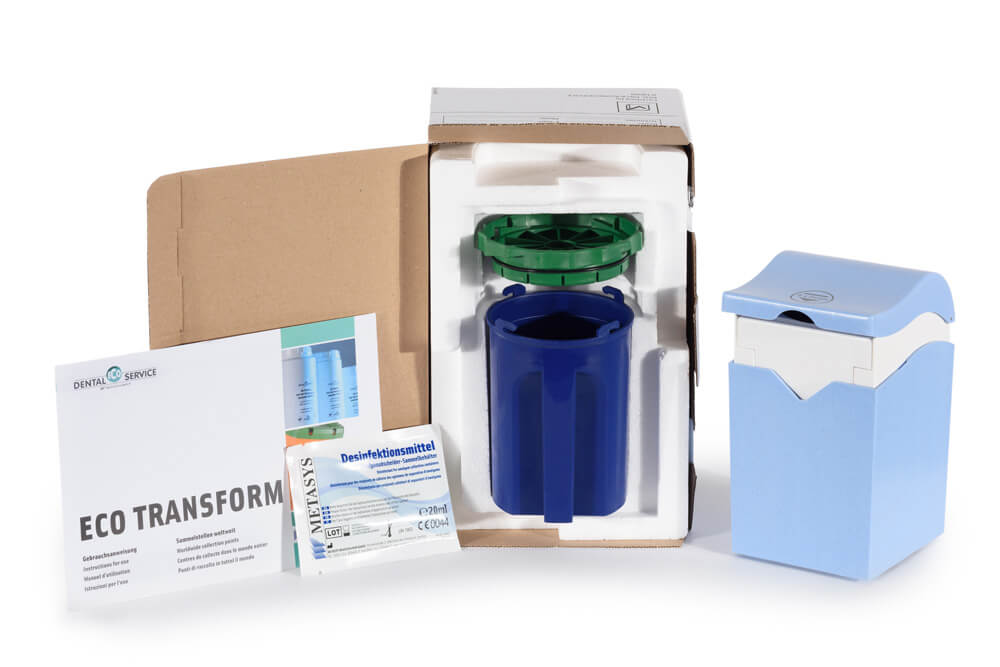 ECO Box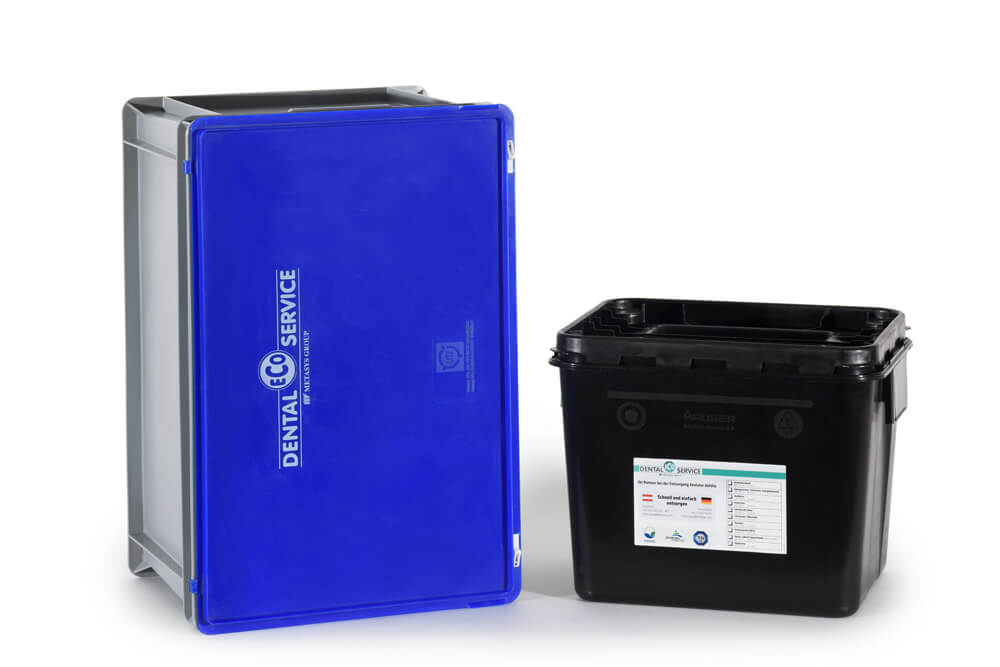 Practical station for the collection of waste material (left picture)
large box for the collection of various wastes in the practice
robust and stackable
More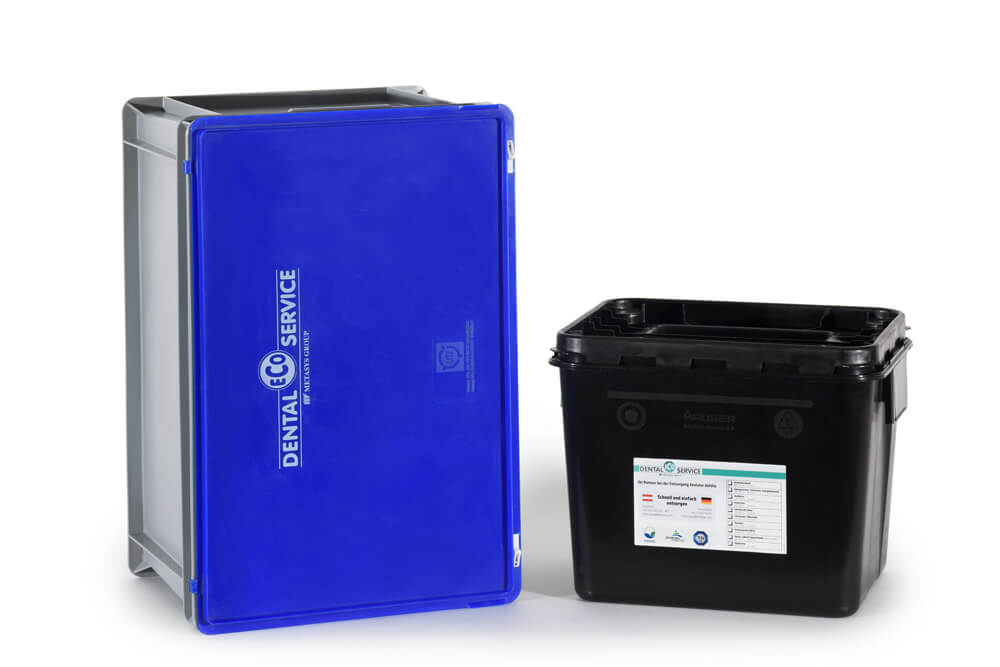 Sharps containers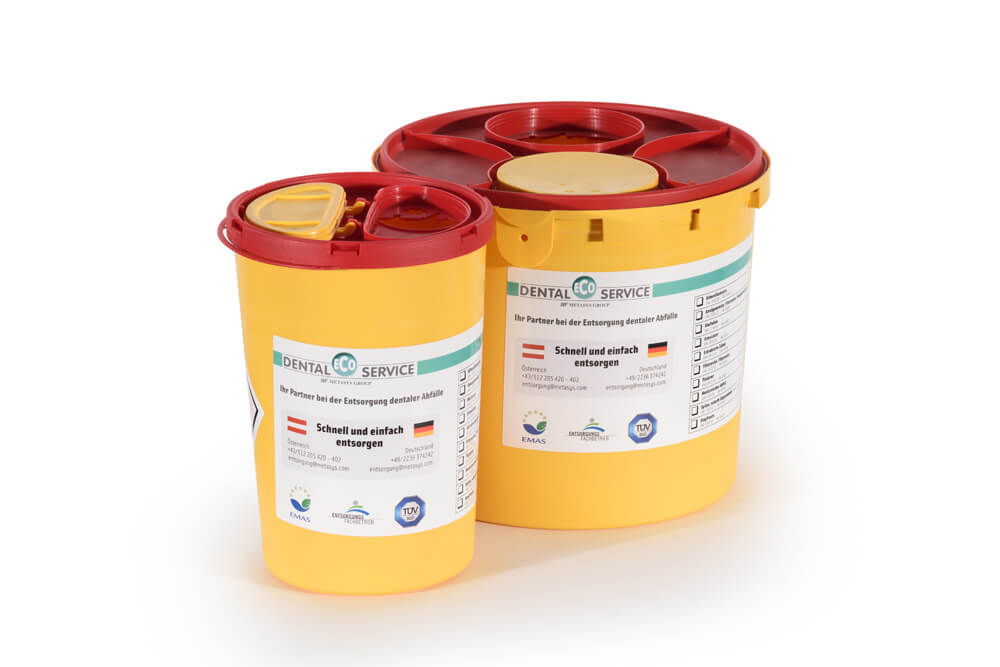 for needles and sharps
special container for the safe disposal of all sharps (e.g. canulla of needles, scalpels, surgical single-use instruments)
puncture-resistant and leak-proof container
More