Microorganisms are part of our daily lives. The risk of infection is usually not considered particularly high. Not so in medical practices – the risk of infection is much higher here. The frequent change of patients and the nature of the work itself require consequent hygiene measures. The responsibility of the physician towards his staff, the patient and himself calls for the use of highly effective hygiene and disinfectants.
With its GREEN&CLEAN product range, METASYS meets all hygiene requirements and guidelines. Advanced active and conditioning agents ensure absolute safety and infection protection.
With GREEN&CLEAN, you can ensure optimal hygiene in all areas of the dental practice!
Hands
GREEN&CLEAN HD N
GREEN&CLEAN HL
GREEN&CLEAN HC
Dispensing systems: META TOUCH, META TOUCHLESS
Products
More
Surfaces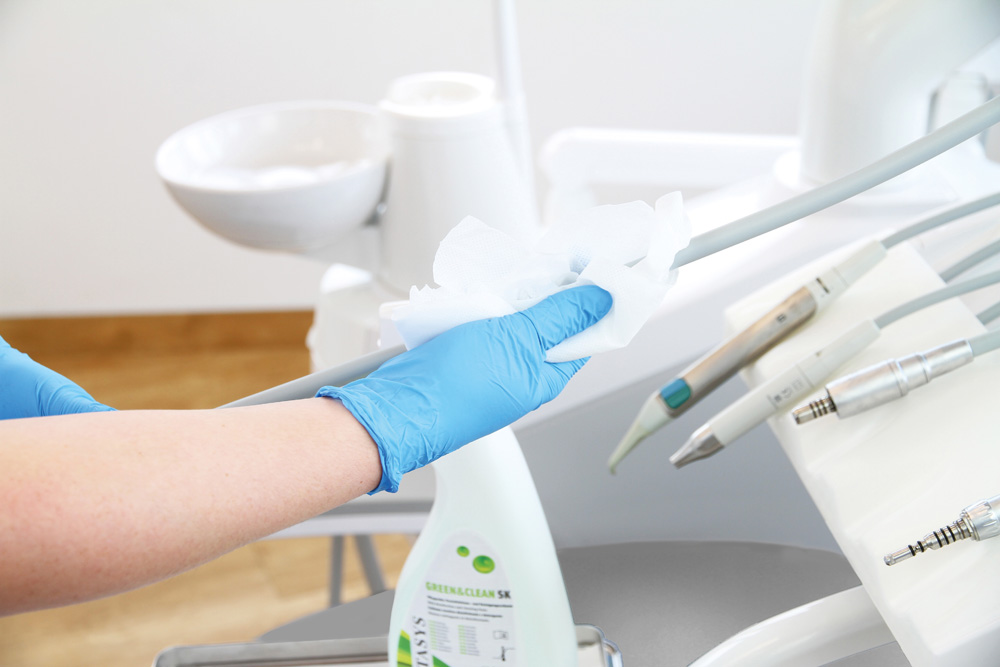 Alcoholic: GREEN&CLEAN SD, GREEN&CLEAN MT, GREEN&CLEAN WD
Non-alcoholic: GREEN&CLEAN SK, GREEN&CLEAN MK
Products
More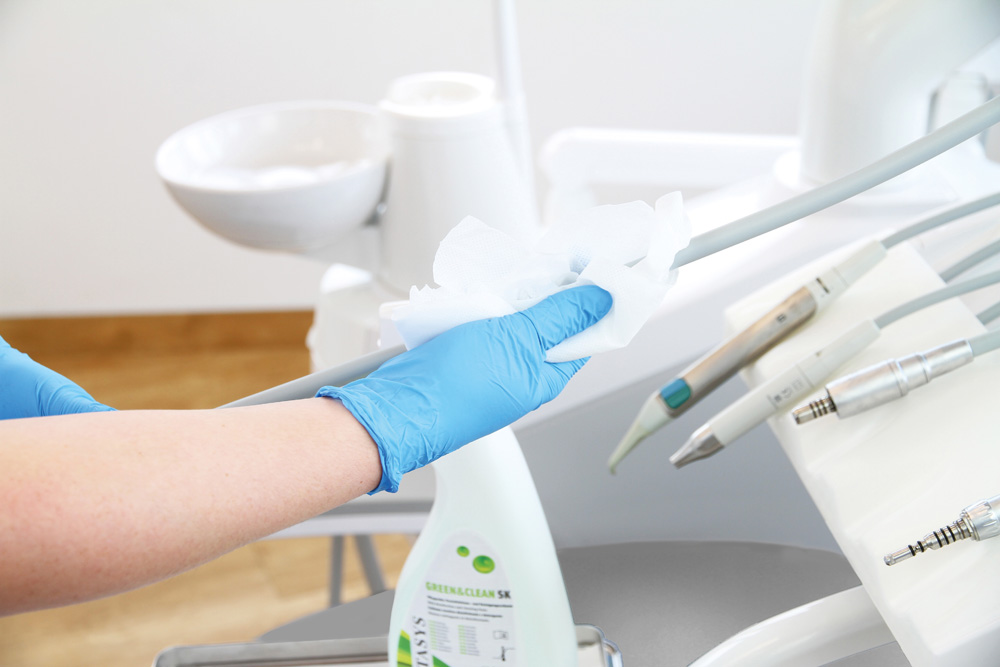 Special areas
Suction and dental unit: GREEN&CLEAN M2, GREEN&CLEAN CL N, GREEN&CLEAN MB
Impressions: GREEN&CLEAN AD
Unit hygiene: GREEN&CLEAN WK, GREEN&CLEAN BR, GREEN&CLEAN H1, METASAN® P
Products
More
Brochure GREEN&CLEAN Infection Control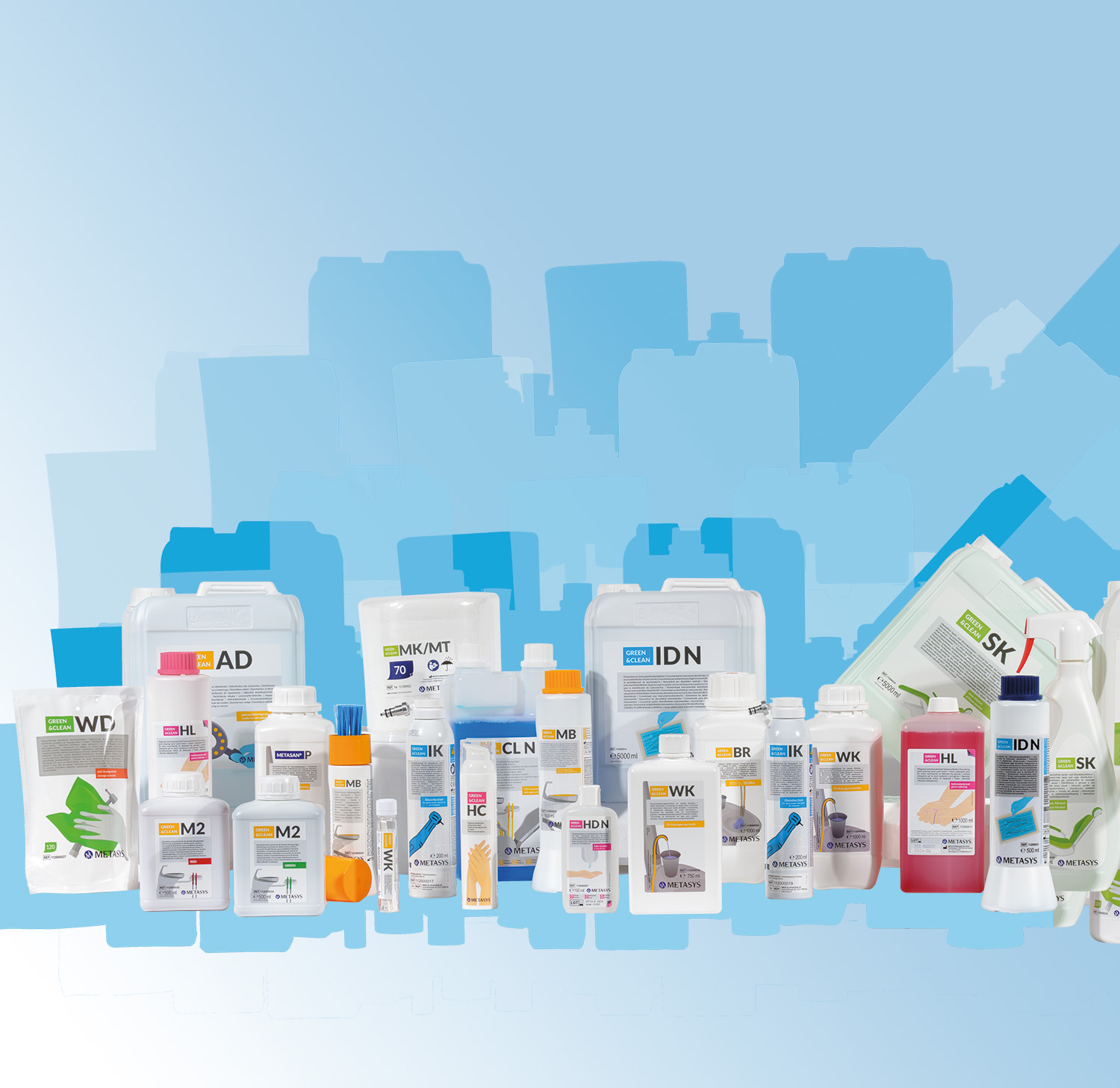 We are happy to help you.
If you have any further questions about the METASYS hygiene products, the spectrum of efficacy or exposure times: