To properly clean your hands, only liquid wash preparations and single-use towels are suitable. According to the general rules of hygiene, hands need to be cleaned after toilet use, before eating, before work area preparation, and if necessary, before surgical hand disinfection (approx. 1 min.) and after after hygienic hand disinfection. Microbially contaminated hands need to be disinfected before they are washed. A hygienic hand disinfection needs to be carried out before work area preparation in the treatment area, after work area maintenance, before putting on and after taking off gloves, before and after non-surgical treatments; forearms must also be disinfected when wearing short-sleeved protective clothing. (Source: RKI guidelines)
Frequent hand washing and disinfecting, however, can leave skin dry and brittle. This may cause microorganisms to penetrate into deeper skin layers and multiply there. Comprehensive skin care is therefore as important as proper hand disinfection. The GREEN&CLEAN product line for hands is specially designed for stressed skin. It offers not only effective protection against infection but also valuable and nourishing ingredients that protect the skin from drying out.
Brochure GREEN&CLEAN Infection Control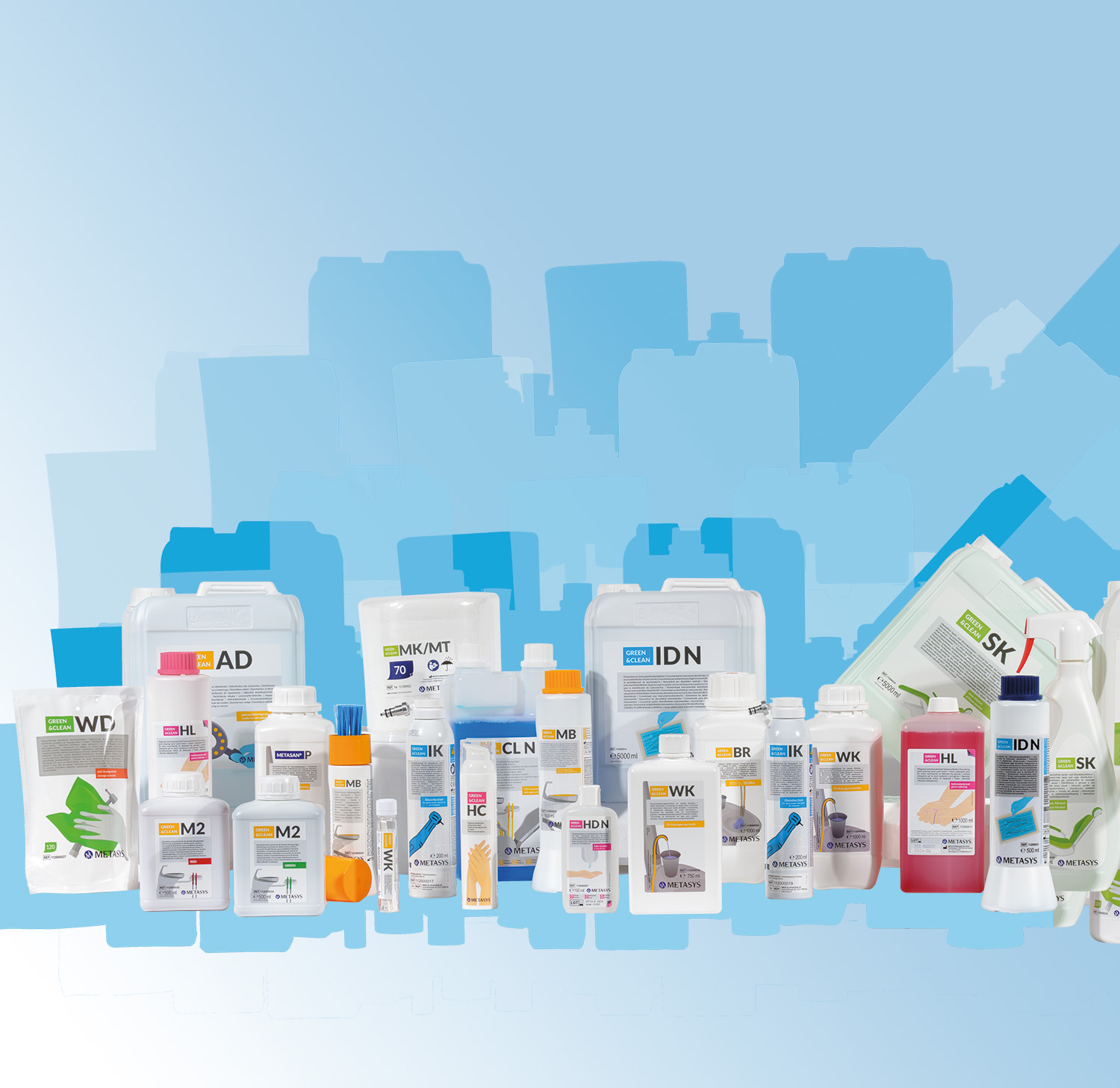 We are happy to help you.
If you have any further questions about the METASYS hygiene products, the spectrum of efficacy or exposure times: